Equipment Needed For Goat Keeping
There is some basic goat equipment that is necessary in order to keep goats. Additionally, there is also some more specialised equipment depending on why you are keeping goats, whether it is for their milk, meat, fibre or kids.
Basic Equipment
This includes feeding equipment such as hay feeders, mineral feeders, feed bowls for grains and water containers.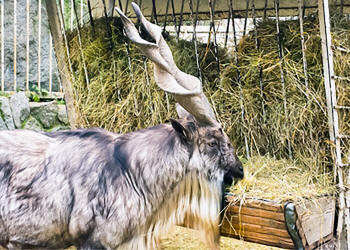 Goat Feeder With Mountain Goat
Copyright: Dipressionist
If you live in a temperate climate where water freezes in the winter, you will also need something to heat the goat's water up and keep it from freezing.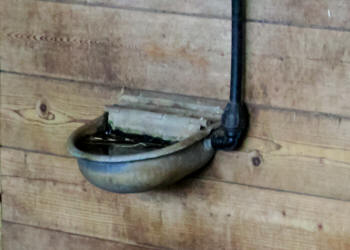 Goat Water Trough
Copyright: Felicity McCullough
A milk stand, or stanchion is helpful when securing goats for manipulation.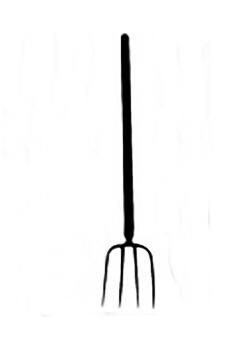 Pitch Fork
Copyright: Sanja Bojanovic
Mucking supplies are necessary to keep the bedding as fresh as possible for as long as possible. This includes boots, gloves, pitchfork and wheel barrow.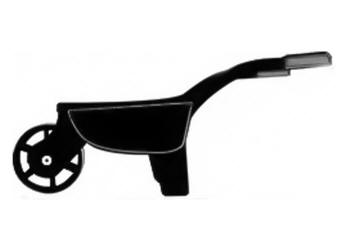 Wheelbarrow
Copyright: Sanja Bojanovic
Record keeping is very important when keeping goats, whether it is for the veterinarian, should a health issue arise, or for your own business to keep track of problem goats that need to be culled.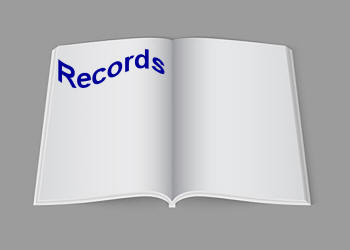 Goat Record Book
Copyright: Vitalii Zainulin
You will also need equipment for storage, such as pallets, to get the hay up off the ground, thus preventing the growth of mould. Steel garbage cans are better, because rats can eat through the plastic ones.
Some pharmacy equipment is also included as basic equipment.
A drench gun is essential for administering de-worming medicine.
There are several medicines that are a good idea to normally keep including de-wormers and antibiotics at the very least. Your veterinarian can suggest other medications.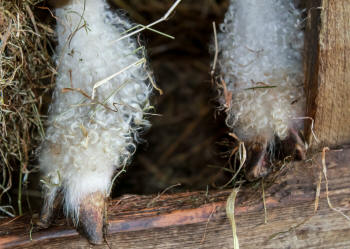 Goat Hooves
Copyright: Felicity McCullough
Hoof trimmer and hoof file are fundamental equipments to keep the goat's hooves trim and healthy.
A thermometer will be used to monitor overall health through temperature.
A Sharp's container is for discarding used needles.
Optional Equipments
Some optional equipment includes clippers for grooming.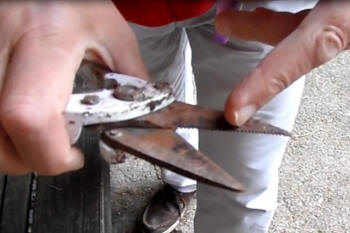 Serrated Goat Clippers
Copyright: Felicity McCullough
In the pharmacy a balling gun is a good idea in order to administer tablet medicines.
Heat lamps are another good thing to have to warm kids and sick animals.
A scale is good for weighing animals for proper dosages.
Identification equipment varies depending on what type of identification method you use on your goats: tags, tattooing, microchip and notching are all possibilities.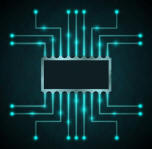 Microchip
Copyright: Viktor Znovenko
Specialised Equipment
Depending on what you are keeping goats for, will determine what type and how much equipment you need.
Some specialised equipment depending on what is being produced include milking equipment such as a motorised milking machine, hand-milking machine, or simple bucket for hand-milking as well as a double boiler for pasteurising the milk and something to store it.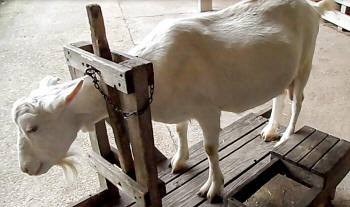 Goat In A Stanchion
Copyright: Felicity McCullough
If there are kids on the property, you will need creep feeders, which is an area where only kids can enter and not the adults, in order to provide them with a special diet. You will also need a kidding pen and a kidding kit.
If you produce fibres, good, heavy-duty clippers will be necessary.

Keywords:

automatic feeder for goats, automatic goat feeder, automatic goat feeders, automatic goat waterer, automatic grain feeder, automatic waterer for goats, baby goat care, backyard goats, best goat hoof trimmers, best hay for goats, Boer goat feeders, care of goats, caring for goats, caring for pygmy goats, creep feeder, creep feeder for goats, creep feeders, creep feeders for goats, dairy goat equipment, dairy goat farming, dairy goat farms, dairy goat milking supplies, dairy goat supplies, farm goats, farming goats, feeder bowls, feeder goats, feeder goats for sale, feeders for goats, food for goats, goat book, goat boots, goat care, goat clippers, goat creep feeder, goat creep feeder gate, goat creep feeder plans, goat creep feeders, goat dairy equipment, goat dairy farm, goat dairy farming, goat dairy supplies, goat equipment, goat equipment and supplies, goat farm, goat farm equipment, goat farm house, goat farming 101, goat farming equipment, goat farming equipment suppliers, goat farming for milk, goat farms, goat feed trough, goat feed trough plans, goat feeder, goat feeder designs, goat feeder plans, goat feeders, goat feeders designs, goat feeders plans, goat feeding equipment, goat feeding trough, goat feet, goat fence, goat fencing, goat fencing supplies, goat foot, goat grain, goat grain feeder, goat grain feeders, goat grooming, goat handling equipment, goat hay, goat hay feeder, goat hay feeder designs, goat hay feeder no waste, goat hay feeder plans, goat hay feeders, goat health, goat health care, goat hoof, goat hoof care, goat hoof clippers, goat hoof rasp, goat hoof shears, goat hoof trimmer, goat hoof trimmers, goat hoof trimming, goat hoof trimming stand, goat hoof trimming tools, goat hooves, goat housing, goat husbandry, goat items, goat milk equipment, goat milk farm, goat milk farms, goat milk machine, goat milk supplies, goat milking equipment, goat milking machine, goat milking machines, goat milking supplies, goat mineral feeder, goat mineral feeders, goat minerals, goat panels, goat pellets, goat pen, goat pens, goat protein, goat round bale feeder, goat round bale feeders, goat round bale hay feeder, goat shed plans, goat shelter, goat shelters, goat show supplies, goat stanchion, goat suppliers, goat supplies, goat supplies and equipment, goat supply, goat tags, goat treatment, goat treats, goat trimmers, goat trimming stand, goat trough, goat trough feeders, goat water, goat water trough, goat waterer, goat waterers, goat working equipment, goats, goats diet, goats farming, goats farms, goats milking machine, goats supplies, grain feeder, grain feeders, grain feeders for goats, grain for goats, grooming clippers, grooming equipment, grooming machine, grooming supplies, hay and grain feeder, hay and grain feeders for goats, hay bunk, hay equipment, hay feeder for goats, hay feeders for goats, hay for goats, hay grain feeder, hay holder for goats, hay manger plans, hay mangers, hay rack plans, healthy hoof, heat water, hoof clippers, hoof feet, hoof rot, hoof shears, hoof trim, hoof trimmer, hoof trimmers, hoof trimmers for goats, hoof trimming, hoof trimming equipment, hoof trimming stand, hoof trimming supplies, hoof trimming tools, information on goats, keeping goats, keeping pygmy goats, keyhole feeder for goats, livestock supplies, machine milking, medicine equipment, medicine supplies, milk goat farming, milk goat supplies, milk machine, milking equipment for goats, milking machine, milking machine for goats, milking machine goat, milking machine goats, milking machines for goats, milking supplies for goats, mineral feeder, mineral feeder for goats, mineral feeder plans, mineral feeders, mineral feeders for goats, natural goat care, no waste goat hay feeder, pack goat supplies, pvc goat feeder, pygmy goat care, pygmy goats care, raising a goat, raising baby goats, raising boer goats, raising dairy goats, raising goats 101, raising goats for milk, raising meat goats, raising milk goats, round bale feeder for goats, round bale feeders for goats, round bale hay feeders for goats, sheep and goat feeders, sheep and goat fence, small goat, small goats, trimming goat hooves, trimming goats feet, trimming goats hooves, water heat, water troff, water trough, worming goats,